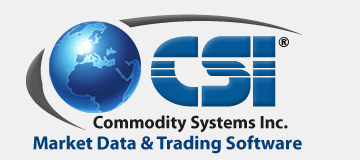 World Commodities
There are over 110 commodity futures exchanges in the world and CSI covers most of them. Many thousands of futures contracts are reported each and every trading day.
Open, High, Low, Volume, and Open Interest are provided. Last is provided for electronic sessions. Settlement is provided for pit sessions.
Briese's Commitments of Traders (COT) data is included in our Unfair Advantage software.
View All Commodities
All on One Page
By Exchange
By Category
Miscellaneous Info
Contract Expiration Schedule